Drum Roll Please...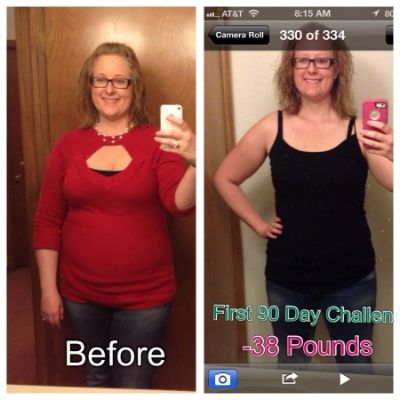 My first goal for my first 90 day Visalus Body by Vi Weight Loss Challenge was to lose -37 pounds! My starting weight was 237 as of today -38 pounds later I weigh 199! The first time I've been below 200 in YEARS!!! Here comes the "Debbie-downer" I HOPED to have lost more at least by 5 pounds more. However I am perfectly happy with my results so far. I have worked extremely hard to get to the point I am now. I have done SO MUCH weight loss research as far as how to lose weight in a healthy way and KEEP IT OFF! There is NO going back not

ever!
I previously mentioned my husband and I battled male factor infertility which lead us to adopt our four beautiful children. I have completely come to terms with my not ever carrying my own baby and I am perfe

c

tly

okay

with it because I feel I am the mother God made me to be to MY kids! With that said

; I officially
closed that chapter in my life. Now I am focusing on getting back to myself physically so that I can focus and enjoy all the time in the world I have with my son and 3 beautiful daughters! Onward and forward

!
If your interested in trying the Visalus Body by Vi shakes and wish to join the challenge let me know! I am a firm believer in this life style and now I can say I am officially living proof! I am now ready to take on my

NEXT 90 Day Visalus Body by Vi challenge!
Starting today 5/3/2013!!!
Second 90 Day Challenge Bef

ore